Become a client
Becoming a client with us is easy. Simply fill out our information request form below and we will contact you soon or call 508.747.2237.
The JCM Opportunity Fund
The JCM Opportunity Fund I engages in a combination of private lending and asset acquisition in order to generate current cash flow and long-term capital appreciation on a diversified basket of underlying investments.
The Fund targets investments that meet the Fund's objectives in the areas of quick service restaurants (QSR) and commercial real estate (CRE). The Fund pursues a blended asset allocation strategy of stabilized / CORE investments and opportunistic investments.
Below are high level parameters for each investment strategy the Fund intends to pursue: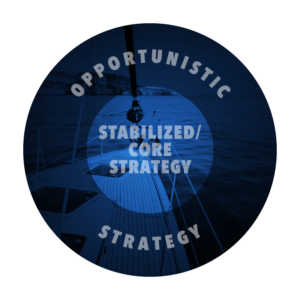 Stabilized/Core Strategy
Tier 1 Markets
Infill / High Traffic Locations
High Occupancy Rates
Steady or Increasing Rental Rates
Stabilized Assets
Opportunistic Strategy
Tier 2 and 3 Markets
Revenue and Expense Inefficiencies
Ground-up development
Distressed opportunities
Note acquisitions
Bridge and mezzanine financing
Expansion capital for Dunkin' Donuts franchisees in emerging markets
The Opportunity Fund Team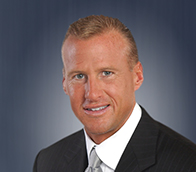 Gary F. Joyal
CEO & Managing Partner
Gary is the founder of Joyal Capital Management LLC and has been a trusted advisor to clients and a leader in the financial marketplace for nearly 30 years. The firm provides estate planning, and business services and under Gary's leadership has grown to provide a wide range of specialist services and an exceptional client service experience. Gary also founded Joyal Capital Management Foundation Inc., that has helped thousands of children nationally through its "$100 for 100" interactive giving program. Gary began his career at MetLife State Street and for more than 20 years has been affiliated with Guardian Life Insurance Company of America, where he has served as President of the Executive Committee.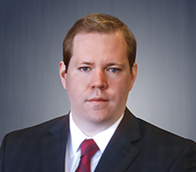 Sean K. O'Brien
Chief Financial Officer
Sean leads the firm's finance function, including accounting, budget, credit, insurance, tax and treasury. He also supports clients in the areas of real estate investing, private equity investing and direct lending.
Prior to joining the firm, Sean served as Chief Operating Officer and Chief Investment Officer at Woodlark Companies, a real estate investment company, and was responsible for all origination, acquisition, capitalization and operation of real estate holdings. He was also a securitization analyst at Nomura Securities and an adjunct professor at Baruch College. He holds a Bachelor of Science in Policy Analysis and Management from Cornell University and an MBA in Finance from the University of Buffalo. Sean is a member of the New York Private Equity Network and Young Real Estate Professionals.
Completed and ongoing investments
Below is a synopsis of the investments that have been closed or completed by the JCM Opportunity Fund I, LLC.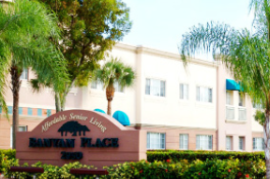 JCM Banyan BR, LLC
Asset Class: Real Estate
Invested Equity: $5,242,500
Realized Proceeds: $6,181,749
Actual Holding Period: 5 months
Realized IRR: 47.79%
Realized Average Annual Return: 43.00%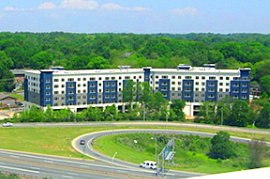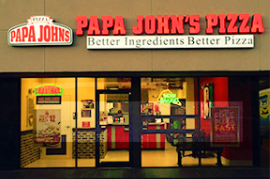 JCM PJ Miami, LLC
Asset Class: QSR
Invested Equity: $7,300,000
Realized Proceeds: $8,982,619
Actual Holding Period: 16 months
Realized IRR: 22.96%
Realized Average Annual Return: 17.29%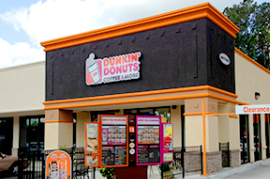 Atlanta DD, LLC
Asset Class: QSR
Invested Equity: $7,400,000
Projected Proceeds: $10,987,249
Projected Holding Period: 36 months
Projected IRR: 14.08%
Projected Average Annual Return: 16.16%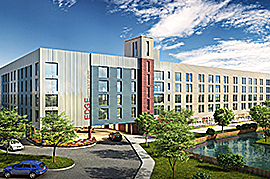 JCM Edge UML, LLC
Asset Class: Real Estate
Invested Equity: $11,500,000
Projected Proceeds: $15,374,926
Projected Holding Period: 25 months
Projected IRR: 26.97%
Projected Average Annual Return: 27.40%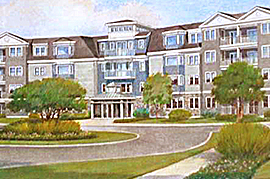 JCM 84 Obery, LLC
Asset Class: Real Estate
Invested Equity: $3,500,000
Projected Proceeds: $$5,559,642
Projected Holding Period: 22 months
Projected IRR: 45.31%
Projected Average Annual Return: 32.10%
A level of balance and diversification in our first investments
50% of the investments are in our real estate execution
JCM Banyan BR, LLC involved an independent living facility that was renovated into an assisted living facility in Boca Raton, FL.
JCM Edge WS, LLC was a ground up, medical multifamily development adjacent to the Wake Forest Baptist Medical Center in Winston-Salem, NC.
50% of the investments are in our quick service restaurant execution
JCM PJ Miami, LLC, an investment in a Papa John's Pizza network
JCM Atlanta DD, LLC, an investment in a Dunkin' Donuts network
---
It should be noted that this website should not be construed as an offer or a solicitation of an offer to buy interests in any investment fund managed by JCM (the "Funds"). Any such offer will be made only to qualified investors by means of an offering memorandum and other operative documents, and only in those jurisdictions where permitted by law.