Become a client
Becoming a client with us is easy. Simply fill out our information request form below and we will contact you soon or call 508.747.2237.
January 2017
JCM announces recent real estate private equity investments through the JCM Opportunity Fund.
Click the link below to read more about the JCM Opportunity Fund's latest investments as appearing on Yahoo! Finance, The Boston Business Journal, MarketWatch and Chase Bank.
November 2016
Matthew Stadtmauer appointed Managing Director at Joyal Capital Management
Joyal Capital Management announces the appointment of Matthew Stadtmauer as Managing Director to expand the existing Private Client Group and to lead the formation of a Trust Services & Fund Management company.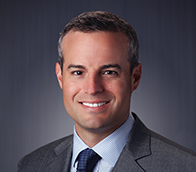 October 2016
JCM Opportunity Fund Papa John's investment completion featured in Franchising USA.
JCM is pleased to announce its feature in the October issue of Franchising USA on the JCM Opportunity Fund's Papa John's investment completion in Miami, Florida.
September 2016
JCM exhibiting at two prestigious franchise and finance conferences this fall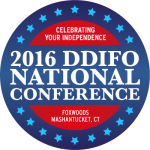 August 2016
Joyal Capital Management and Vision Properties - a rewarding partnership
Joyal Capital Management, LLC is pleased to announce the completion of its latest investment with PA-based real estate development partners Vision Properties. This marks the fifth successful collaboration between the two firms, the third on The Edge brand, and represents JCM's commitment to building long-lasting, multi–service relationships with its business partners.
Click here to view the entire release at The Boston Business Journal.
August 2016
IRS attacks valuation discounts
The IRS and Treasury release proposed regulations aimed to curb use of minority discounts in transfer tax planning with family entities.
June 2016
JCM featured in the Restaurant Finance Monitor
Joyal Capital Management and the JCM Opportunity Fund are pleased to announce that we have been featured in the latest issue of the Restaurant Finance Monitor, highlighting a number of recently completed transactions.
June 2016
Congratulations to client Vision Development on The Edge at Union Station
JCM Finance is pleased to have assisted in the financing for this venture and wishes our client every success!